Thanks to those that participated in our poll! It appears that more people are offering a full host bar to their guests! But coming in a strong second are couples offering beer, wine, and a signature drink. In my experience the signature drink has been a martini but can be any beverage of your choosing.
Here are some martinis that I found on
http://www.barnonedrinks.com/
. These could easily fit into a wedding theme:
A Lovely Pear
Ingredients
4 part(s)
Absolut Pears Vodka
1 1/2 part(s)
Peach
Puree
1 part(s)
Grape Juice
White
1 part(s)
Lime Juice
1/2 part(s)
Apple Juice
100 Pumpkins
Ingredients
3 part(s)
Absolut 100 Vodka
1 splash(es)
Simple Syrup
1/2 part(s)
Hiram Walker Pumpkin Spice Schnapps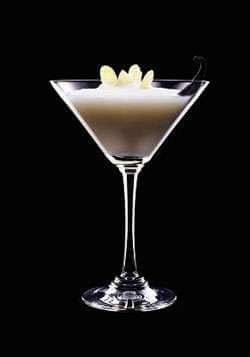 Chocolate Souffle
Ingredients
1 1/2 part(s)
Absolut Vodka
1 1/2 part(s)
Chocolate Liqueur
1 splash(es)
Frangelico
It really looks great when the drinks are displayed or stacked on a tray or their own special ice bar or luge! Here are examples from
Ice Art
that we used at weddings.